Summary
The service offered by DoMyPaper is lamentably mediocre. For this reason, it is rated at only 3.4. Until the company steps up its effort and overhauls its approach to both writing and customer support, I would not recommend anyone using its help. There are much, much better alternatives.
"We tell our stories in order to live," American essayist Joan Didion once famously wrote. In the same vein, students write their essays in order to learn. However, sometimes, it is nearly impossible to come up with words and ideas of value. In such cases, students are justified in asking someone "do my papers." The eponymous company – DoMyPapers com – seems to always respond to the heartfelt request of weary students. This article reviews the essay-writing service DoMyPaper. Read it to discover how excellent, good, OK, or god-damn awful the company is. Let's get started, shall we?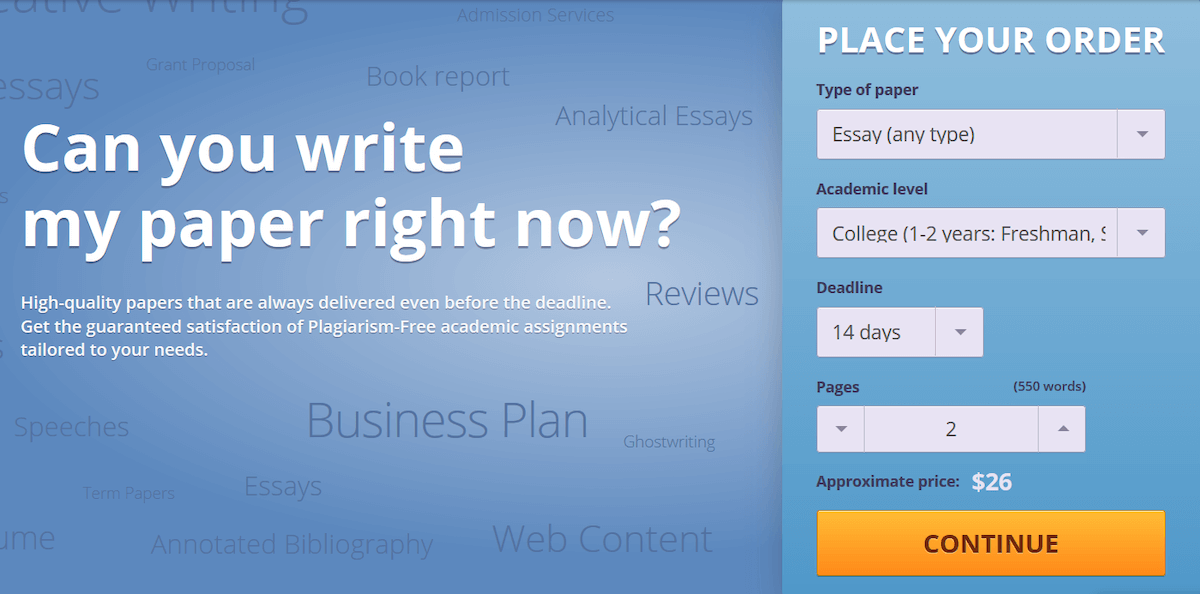 DoMyPapers Prices and Discounts
Money matters. And when you want to buy a college paper, money matters quite a bit. So many essay-writing services downplay the importance of cost in the provision of their services that it is quite refreshing to find the Price page on DoMyPaper website. Furthermore, the company doesn't require its customers to have an ID number or account to check how much a school, college, or university paper would cost. One can simply look at the price table and find a corresponding entry. The cost of a page of academic writing is based on the following factors: academic level, number of pages, urgency, and type of paper needed.
High school papers are the cheapest. One page with a 14 days deadline costs $10, which is a good price in light of the market average. Naturally, the same page written on a shorter notice costs more: $16 for a 3 days deadline and $25 for an 8 hours deadline. A page of college writing for a senior student costs $16 for a 14 days deadline, $21 for a 3 days deadline, and $37 for an 8 hours deadline. If you are looking for a master's level writing help, however, prepare to cough up some serious dough. Specifically, a page written at a master's level in 14 days costs $22. The same page produced in only 8 hours costs whopping $45.
The company has developed and implemented a system of lifetime discounts for returned customers. Students who have spent more than $500 on their orders are eligible for a 5% discount. Those who have purchased $1000 and $2000 worth of papers can get 10% and 15%, respectively. However, there seem to be no promo codes that can be used to cut down the cost of the first order.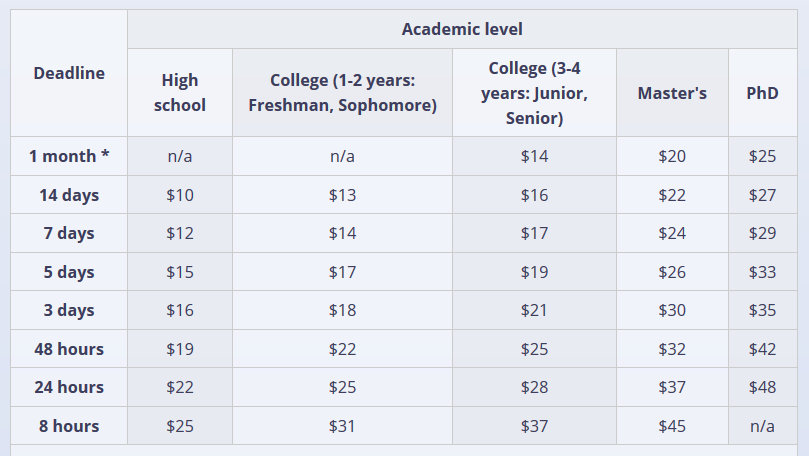 Writing Quality and Services of DoMyPapers
When you hire an academic writer, you expect them to be good. Why? Because you need someone skilled enough to make your essay POP with words, to make it STAND OUT. Hence, an experienced academic writer is worth their weight in palladium. Are there any such writers at DoMyPapers? Let's find out!
I asked a company's writer to assist me in crafting a 4-page research paper on the problem of childhood obesity. I submitted the order and paid for it. The paper cost me $100, which amounts to $25 per page (not the highest price on the market for a 24 hours deadline).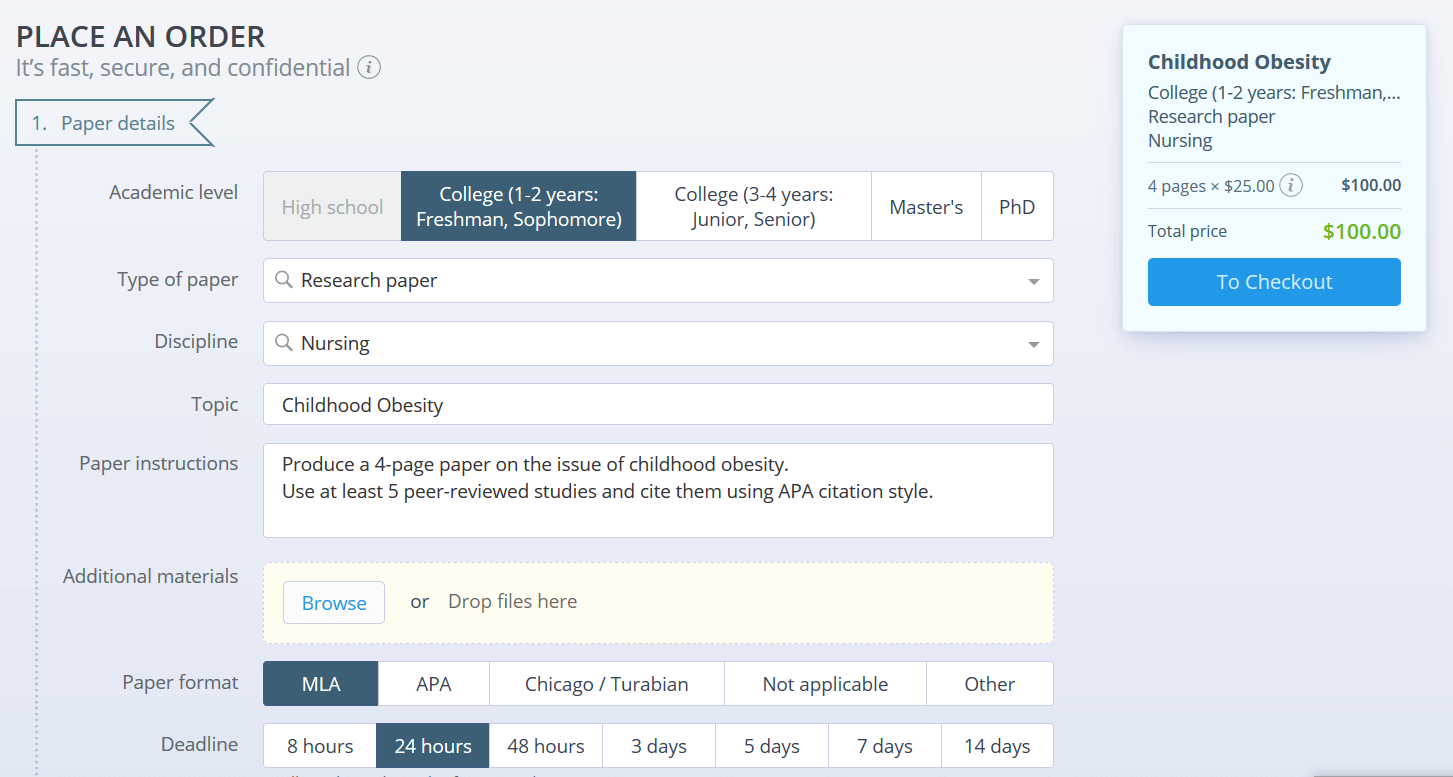 The paper arrived a bit late – one hour after the scheduled deadline. Clearly, the poor deadline management doesn't contribute to the company's success. Who cares if a boring box with nails arrives a bit late? However, when we are talking about a research paper or a hot tasty pizza, delivery deadlines should be taken deadly serious.
Now, let's discuss the paper's content. The writer presented a clear thesis in the introduction and… started drifting from it. They argued that "The prevalence and magnitude of pediatric obesity in the US have reached epidemic levels." Then, the writer pointed to the fact that American children regularly engage in over-consumption of calories and do not engage enough in physical activities. However, in the same introductory paragraph, the author veered off the thesis and brought the issue of Westernization as a contributor to obesity around the world.
In the body paragraphs, the writer did a great job covering relevant aspects of the childhood obesity problem. They discussed environmental factors, lifestyle and dietary preferences as well as the genetic dimension of the condition. The writer provided supporting evidence garnered from peer-reviewed articles published in Medscape and the American Journal of Nursing. Despite bringing in relevant facts and statistics from recent studies, the write failed to define the concept of obesity. Furthermore, no clear distinctions between overweight and obese children were drawn in the paper. Even more surprisingly, the writer managed to write four pages on the nutritional disorder without mentioning body mass index (BMI) even once. No college professor would take it lightly.
There were no serious issues with grammar and language use. The paper was written in irenic tone and in keeping with educated English usage. There were a few minor syntax errors; however, they did not detract from the overall understandability of the text. Taking into the consideration several major drawbacks discussed above, the paper's rating is only 3.0.
DoMyPapers Customer Support
For some companies, great customer support is a fuzzy target. It is an aspiration rather than a goal to be achieved. The consequences of not having a do-or-die attitude about great customer support are quite predictable – frustrated callers, unsolved issues, and low customer retention rates. The lackadaisical attitude about customer support occurs with unfortunate frequency in the essay writing business. So, how does Do My Papers fare in this important dimension of quality?
Even though the company is based in Hong Kong, it has toll-free American and Canadian phone numbers. I called the customer support line and was greeted by a real person. I inquired about the delivery times and payment options. The customer support representative quickly provided me with some canned answers and thanked me for reaching them. Although my questions were met with precise and short answers, I didn't like the experience. Something was off about it. It didn't seem that the rep was friendly, which is the implicit standard of customer service. For this reason, the company's score is 3.0.
Is Domypapers.com Legit? Guarantees and Assurances
Domypapers is just another academic assistance company. The eagle-eyed customer would recognize that the agency was established only three years ago. It follows that the company cannot boast extensive experience; however, it makes up for the lack of experience with low prices. To assuage some worries of its customers the company has issued several guarantees and assurances: money-back, confidentiality, and uniqueness. Having used its services, I can confirm that DoMyPapers is absolutely legal.
Is DoMyPaper any Good? Final Verdict
When dealing with DoMyPapers, I couldn't shake off the feeling that the company has been affected by the mediocrity virus. The sickening reality is that the writing agency has a lot of potential for greatness, yet it prefers to settle into the mediocrity. There is no one right way to provide writing aid, many companies do their own thing and manage to achieve similarly great outcomes. Why then DoMyPapers doesn't follow their lead and forsake its lackadaisical attitude toward quality?
DoMyPapers is a new player on the market. What it lacks in experience it makes up for with enthusiasm and excellent prices. There are solid chances that domypapers.com will mature into an excellent writing agency. However, as for now, it is only average. Less than exciting customer support and OK papers detract from its total rating, thereby leaving it at meager 3.4.
Cyber Paper Boy Review
If you want to keep looking for another writing company, read our review on CyberPaperBoy and see why it can be a great choice for you.