Summary
Good idea but poor implementation – this is how one can describe 123HelpMe.com. Counter-intuitive interface, mediocre quality of paper samples, and high subscription costs might send you looking for a better option.
123HelpMe is an online platform with academic paper samples for students. This service allows you to access hundreds of different example essays, research papers, reviews, and other educational materials that can be useful for those students who lack inspiration and ideas. Is 123HelpMe legit? Absolutely. Unlike typical essay mills, sites like 123HelpMe are completely legit as they offer supplementary materials, not custom papers written for money specifically for you.
So let's take a closer look at how the Help Me 123 service works.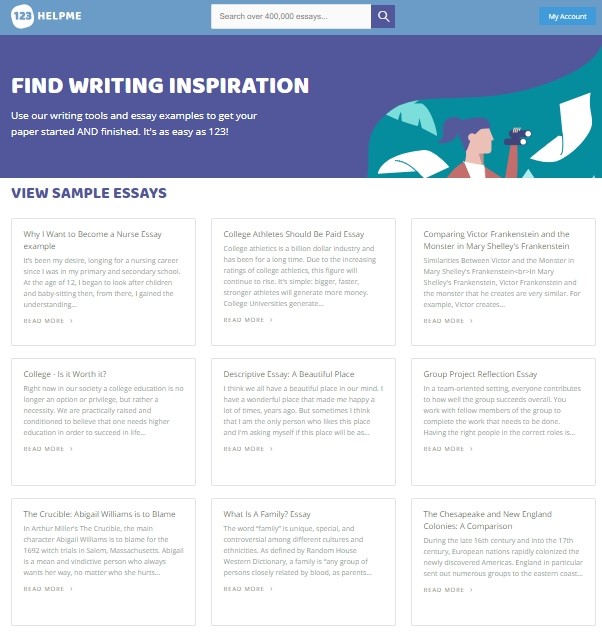 123HelpMe Free Account, Prices, and Discounts
The first thing to note is that this database isn't free. This means that one needs to pay for a subscription to get access to the materials – and this becomes obvious only after the 123HelpMe login procedure. The registration itself is free and doesn't require any 123HelpMe invite code. Yet, without a paid premium account, you still will be able to see only sample papers' introductions.
The subscription price is quite high. Monthly access costs $29.95, but you can save some money if you're willing to pay for several months at once. There's also a $7-worth trial for a 7-day access. We tried to find out whether the website offers discounts or bonuses but didn't find any free essay number to get in touch with the support – only an online contact form.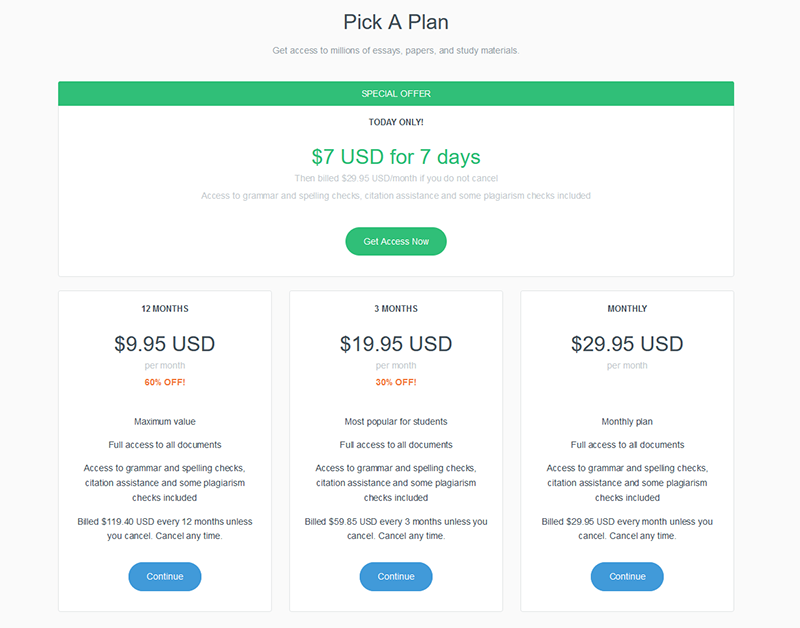 How to Get Free Essays from 123HelpMe and Quality of Samples
The 123HelpMe database includes a wide variety of sample materials that students can use to overcome writing difficulties – for example, to get inspired by a good idea, choose a suitable topic, create an essay outline, learn more about the format, etc.
Given that the website claims to contain around 400K entries, navigating the directory is not that convenient. Standardly for sample databases, all items are divided into categories: you can choose the type of paper (an argumentative essay, a persuasive essay, creative writing, a reflective paper, etc.), a suitable discipline (mathematics, biology, chemistry, sociology, etc.), or a specific issue studied (gun control, importance of education, abortion, and many others). But finding something really decent in the list takes much time.
Alternatively, you can try to get the best of www.123HelpMe.com search by keywords. However, filtering the received results is impossible, so you'll need to scroll through all the presented samples. That's definitely not what we call a "user-friendly interface."
Maybe, the quality of the showcased samples compensates for all the above-mentioned inconveniences? Unfortunately, it leaves much to be desired. Even after reading the first paragraphs of some papers, one cannot but note spelling mistakes, grammatical errors, and poor content. You'll have to spend much time looking through many examples to find a good quality essay. Other disadvantages include the fact that the samples are not downloadable.
Another important question is does 123HelpMe com show up Turnitin com? In other words, is 123HelpMe plagiarism? Well, yes. If you expect to simply download the paper and submit it as your own, the chances that it'd get red-flagged and you'd be accused of plagiarism are sky-high. 123HelpMe doesn't offer unique content, so their papers are best used for inspirational purposes only.
Customer Support at Essay 123 Help Me Service
As we've mentioned before, contacting customer support can be a problem. The fact is that there is no other way to get in touch with the support team other than an online feedback form. However, this way is not a reliable method – the question of how to cancel membership remained unanswered.
123HelpMe Free Essay Guarantees
According to what people say on Reddit, Quora, Yahoo Answers, etc., 123HelpMe is not a scam site. Still, the company doesn't provide any guarantees to its customers – such as satisfaction guarantee or refund. Taking into account a rather high subscription cost, it would be good to have some sort of guarantees.
Other Features
In addition to a database of sample papers, 123HelpMe offers some other features that can be useful for academic writing:
Plagiarism checker allowing to test the paper for non-unique content;
Grammar checker allowing to reduce mistakes and typos;
Citation generator allowing to properly arrange references;
Blog with writing tips.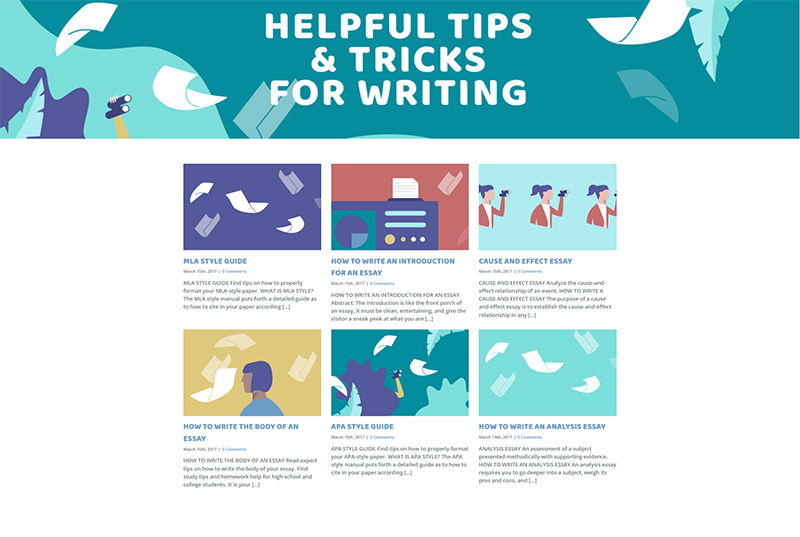 Verdict: Is 123HelpMe Safe and Worth Using?
Given the high price for 123HelpMe membership ($29.95 per month; $59.85 per 3 months; $119.40 per year) and other downsides of this website (poor quality of samples, inconvenient navigation, unfilterable search results), this website is not something to recommend for everyone. There's plenty of fish in the ocean of essay database services with more attractive conditions.